CO2 Recovery Plant from Rich CO2 Source
Most noteworthy, CO2 recovery is beneficial to environment protection, and profitable for enterprises. Furthermore, the recycled gas can be widely used in healthcare, and the processing of food, beverage, machinery, chemicals and fine chemicals. The recycling accelerates the return on investment and saves production cost. Especially relevant, it is probably also an act in line with government regulations on environment protection. So, with the CO2 recovery plant, in conclusion, you can kill two birds with one stone.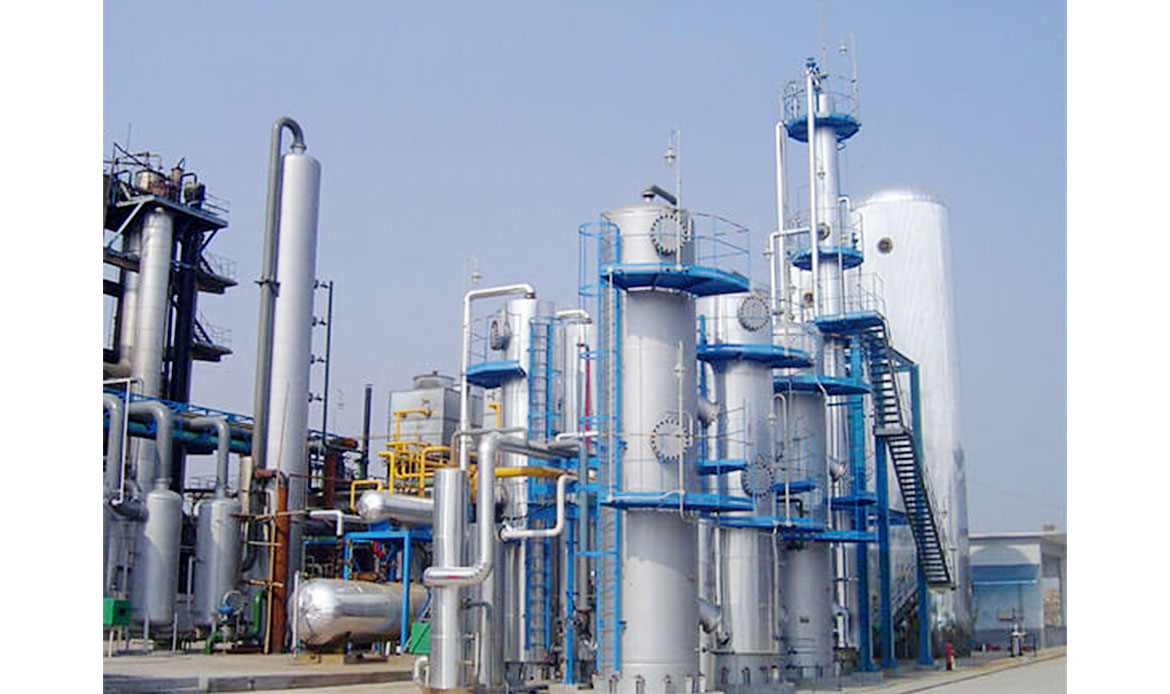 Description
Advantages
Our carbon dioxide recovery plant has the following features:
1. First of all, superb workmanship.
2. Furthermore, stable yield.
3. Consequently, optimal utilization of hot and cold energy.
4. Moreover, low power consumption.
5. In addition, a high degree of automation.
6. Finally, small investment.
Most of all, our CO2 recovery plant can be customized to process CO2 sources with different concentrations and impurities. Therefore, it can produce food-grade CO2 that complies with ISBT standards. In addition, the yield can be used in cola products, either Coca-Cola or Pepsi Cola.
Especially relevant, we have delivered hundreds of food-grade carbon dioxide equipment (capacity 3-300Kt/a). And, they are widely used in chemical, petrochemical, cement, hydrogen peroxide, alcohol, thermoelectricity, and oil gas industries. Finally, in CO2 recovery field, probably we occupy almost 70% market share in China. Furthermore, our food-grade LCO2 recovery plants were mostly exported to Viet Nam, India and Tajikistan, etc.
Reference Data
Hence, the following data illustrates several CO2 gas source treatment technologies, that is for informational purposes only.
1. First of all, CO2 recovery plant from decarbonized desorbed gas to food-grade LCO2
2. In addition, CO2 recovery plant from alcohol fermentation gas to food-grade LCO2
3. Moreover, CO2 recovery plant from PSA decarbonized tail gas to food-grade LCO2
4. Furthermore, CO2 recovery plant from boiler flue gas to food-grade LCO2
Purchasing Guide
If you plan to invest a CO2 recovery plant, please tell us more information about the exhaust gas and your requirement on the finished product, we will make a technical proposal and commercial quotation for you accordingly.
Moreover, Please advise:
Finally, Reference List Of CO2 Plant
Most noteworthy, 50kt/ a ISBT, In addition, Coca-Cola's Standard 50kt/a ISBT, Moreover, Coca-Cola's Standard 50kt/aISBT, Finally, Coca-Cola's Standard
Shipping & Delivery
The transportation of large equipment, such as the air separation unit, PSA gas plant, and the CO2 recovery plant, has always been a concern of overseas customers. The unloading and lifting must be careful. How to reduce extra handling fees is also one of the issues to be taken into consideration.
We can provide you with a worry free delivery:
1. We maintain long-term cooperation with some partner forwarders. So we can:
a. tell the accurate shipping date and quote the best shipping rates
b. book appropriate cargo space and choose the best shipping method: container, roll-on-roll-off ship, open top container or bulk carrier
c. make appointment for commodity inspection, arrange shipment, and prepare necessary documents for customs clearance
2. We have our own private wharf. Even 300m3 pressure vessels can be loaded within the factory and sent to Shanghai port.
3. We are quite experienced in loading and fixing containers, protecting the cargo from any possible damage on the way. The cargos will be in perfect condition upon the arrival at the destination.
4. The bulk ship and roll-on-roll-off ship are for the delivery of large and bulky cargos. The destination port may not be equipped with large cranes, and at somewhere the lifting charges are quite expensive. Taking these factors into consideration, we will choose ships equipped with cranes to reduce costs for customers. Our forwarder will arrange appropriate crane lifting and attach the cargo to the deck or cabin.
5. We will track the delivery until you receive the cargo.
6. The vast majority of customers receive cargos intact, but there is still likeliness of slight painting scratches. In this occasion, we suggest customers to fix the paint on their own if necessary. In addition, customers may purchase transport insurance to further reduce the risk of cargo damage.